Mr. ABIODUN, Adesoji Odetunde - Deputy Registrar (Academic Affairs Unit)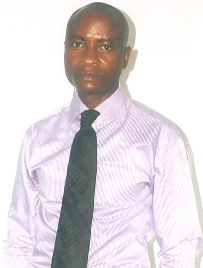 The Academic Affairs Unit is also a very important arm of the Registry because it is in charge of academic matters which is the very essence of the University. The Unit also operates through three major subdivisions such as Senate, Admissions as well as Examinations and Records all of which also operate through the Committee System.
Senate is the highest academic body of the University and it is responsible for decisions on all academic matters in the system. Because of the enormity of its businesses, Senate operates through an array of Committees such as the Committee of Provosts, Deans and Directors, Business Committee of Senate, Development Committee, Academic Matters Sub-Committee, Learned Conferences Support Committee, among others. Senate is responsible for policies guiding the admission and graduation of students in the University.
The Admissions Sub-Unit of the Academic Affairs Unit as the name implies, is responsible for the admission of students into the University and it performs this function through the Admissions Committee. This Committee does not just admit but it also carries out verification of results (from all examining bodies) of all students admitted into the University each year.
Another crucial function of the unit are the arrangement for examinations as well as the keeping of student records. This is done by the Examinations and Records Sub-Unit of the Academic Affairs unit. This function is performed by the sub-unit in relation with the Heads of departments, the Deans and the Provosts of the Colleges. This sub-unit is very important to the Academic Affairs Unit as its functions have implications for the credibility of the certificates issued by the University.