Provost, College of Management and Social Sciences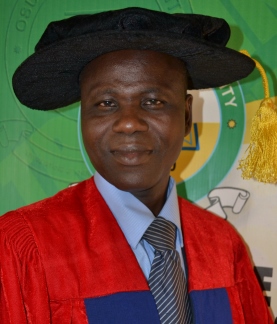 Prof. D.I. Akintayo, B.Sc (Hons) (U.I), M.Sc (Jos), Ph.D (Uniport)
Dean, Faculty of Management Sciences
Email: pastordayoakin@yahoo.com
Professor Akintayo Dayo Idowu is currently the Dean, Faculty of Management Sciences. He was born four decades ago at Odeomu township in Ayedaade Local Government Area of Osun State. He attended Community Grammar School. Ayetoro Tonkere between 1981-1985, where he obtained O/Level School Certificate with distinction.
He further attended the then Oyo State College of Arts and Sciences (now Osun State College of Sciences), Ile-Ife between 1986-1988, where he obtained Advanced Level WAEC Certificate. He further his education to the University of Ibadan, Ibadan, where he obtained B.Ed English Studies certificate with Second Class Upper Division between 1989-1992.
He served his nation between 1992-1993 through the NYSC programme where he served as the Corps Liaison Officer in Enugu State. He got the award as the best Corper of the year. He advanced in his education by obtaining Academic Master Degree certificate in Social Welfare between 1994-1995 at the University of Ibadan, Ibadan. He enrolled for Doctor of Philosophy (PhD) at the University of Ibadan, Ibadan in 1997. He completed his PhD Degree programme in year 2000 with specialization in Industrial Relations and Human Resource Management.
He further bagged his Bachelor of Theology (BTh) and Master of Theology (MTh) at the Christian Theological Seminary, Ibadan, between 1995-1996 and 2001-2002 respectively. He registered for post Doctoral master degree in Managerial Psychology, at the University of Ibadan, Ibadan, between 2002-2004. He joined the service of Olabisi In a banjo University Ago-Iwoye in Year 2002 as a Research Fellow II. As a result of his outstanding research outputs, he was regraded to the grade level of Research Fellow I in year 2003.
He was promoted to the position of Senior Research Fellow in year 2006. In year 2009, he was employed as an Associate Professor of Human Resources Management by Osun State University, Osogbo. Thus he became the pioneer acting Head of Department of Human Resource Management at Okuku Campus. He got. his Professorial Chair in Osun State University, Osogbo in year 2012. He is currently the Head of Okuku campus of Osun State University.
Professor AkIntayo has attended some local, National and International Conferences. He has published over Sixty journal articles in both local, National and International reputable refereed journals. He is gainfully married and blessed with children. He is currently the Dean. Faculty of Management Sciences and the Head of Okuku Campus. He has taught courses at both Diploma, Undergraduate and Postgraduate levels in the University.
---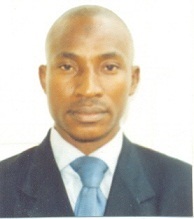 ADIAT, Kadir Olalekan
Principal Confidential Secretary II
Room No. 101, Provost's Office, Okuku Campus
Email:
A young and seasoned secretary of over 20 years experience span from private and public sectors, a native of Iwo in Iwo Local Government of the State of Osun. He had his primary education at L. A. Primary School, Laito, Iwo (1979-1984) and secondary education at Islahudeen Community Grammar School, Iwo (1984 – 1989) all in Osun State. Attended Osun State Polytechnic, Iree where he bagged National Diploma in Secretarial Administration in the year 1996, he also proceeded to the Federal Polytechnic, Ede where he graduated with Upper Credit at Higher National Diploma (HND) in Secretarial Administration in the year 2004. He joined the Service of Osun State University in the year 2007 a Confidential Secretary I and has a result of hard work and improved performance had rose to the rank of a Principal Confidential Secretary II. He has attended several workshops both local and international.
He is happily married with children.
As a Principal Confidential Secretary II, I performed the following duties:
1. Drafting and typing of memorandum and letters for the Provost's endorsement.
2. Receiving and attending to visitors both internal and external.
3. Serves as Secretary to various University, College and Faculty Committee.
4. Managing the office of the Provost
5. Supervision of staff (clerical, office assistant, corps members etc) in the Provost's office.
6. Performs other functions as may be directed by the Provost.