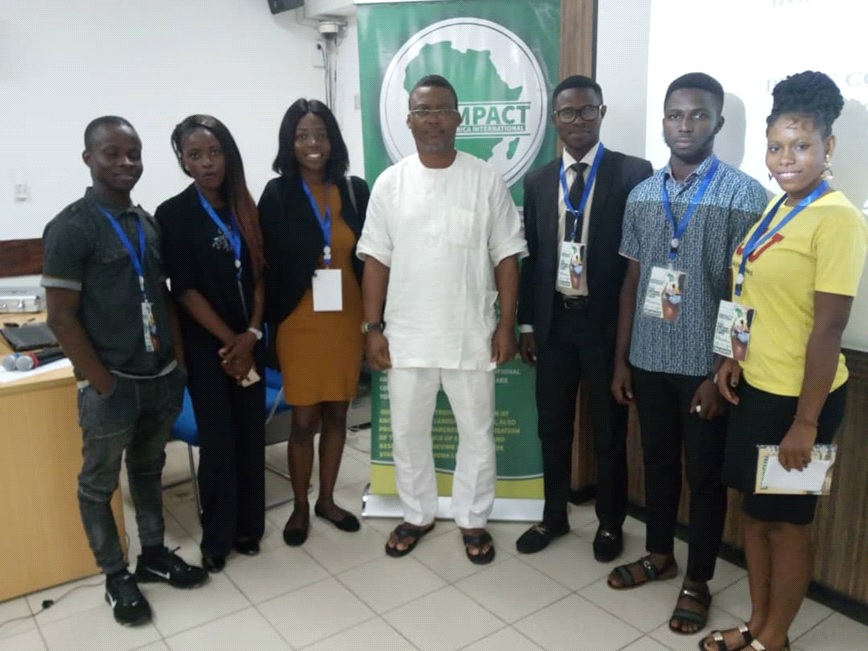 Osun State University sponsored six students' leaders to the 5th edition of the Peace Conference of Students Leaders held at the University of Ghana, Legon by Impact Africa International Leadership Council between 23rd and 27th July, 2019.

The six student leaders who were selected from each of the campuses of the university were very excited about the trip. The six (6) the students leaders are Kuye Ramota (Female, Osogbo), Adewusi Bukola (Female, Ejigbo) and Afolabi Omowunmi (Female, Ipetu – Ijesa), Agunbiade Michael (Male, Ifetedo), Akinade Nurudeen (Male, Okuku) and Omotoso Adeoye (Male, Ikire). As requested by the organizers, the students were accompanied by the Acting Dean Students Affairs Unit, Dr. Abiona Oluseye.

The peace conference themed Students Leaders and the Culture of Peace was aimed at training students leaders on how to lead and avoid conflict or protest during their regimes while the outcome of the conference was a better understanding of leadership with respect to peace and service without conflicts.

The conference had in attendance, students from various universities within and outside Ghana with presentations from students on Africa's journey to peace: The role of student leadership, Enhancing conflict resolution process: The case of Osun State University, The role of student's leaders in ensuring campus peace, How to run an ethical election, and Maximizing accountability in student governance.
After all the presentations and discussions, resolutions were documented and participants were encouraged to propagate the resolutions in their various campuses. The conference was capped with a tourist trip for the students around Accra and ended up on a beach.

According to one of the students, Kuye Ramota "my attendance at this conference has really opened my mind to so many issues about the administrative processes in the University and which has changed my perception about how and when reasonable agitations can be made without disrupting the peace in University campuses".