Legal Unit
Mrs. OYEWALE Oyenike - Assistant Registrar (Legal)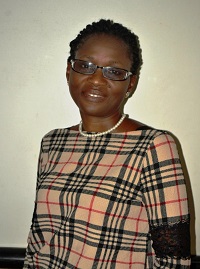 I would describe myself as someone who is honest, caring, intelligent, hardworking, and ambitious. I have a great sense of humour. I am an easy going person & don't get easily disturbed by down's in my life.
My interest is in corporate law in both practical and academic context, while simultaneously improving my job performance and communication skills.
Finally, I enjoy travelling, watching movies, going out for dinner, and having great intellectual conversations!
Summary of Job Functions:


Litigation


Linkage and Collaborations


To draft all legal instruments affecting Osun State University


Staff and Students Disciplinary Matters


Membership/Secretary-ship of some University Statutory and Ad-hoc Committees and Secretary-ship of University owned Companies.


Any other functions that may be assigned to the Unit either by the Vice-Chancellor or any other arm of the University on legal matters.