Welcome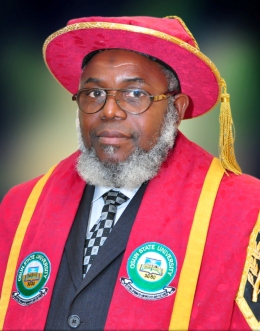 It is my pleasure to welcome you to the website of Osun State University, Nigeria. With our main campus in Osogbo, the Osun State capital, our branches are located in five other towns ensuring our presence in the six geopolitical zones of the State. We opened our doors to students on 21 September 2007 and we have continued to make steady progress in the development of facilities to match the growing needs of the institution.
At Osun State University, we are driven by our vision and desire to "be a centre of excellence providing high quality teaching and learning experience, which will engender the production of entrepreneurial graduates capable of impacting on their environment while being globally competititive." As an institution, we have committed ourselves to creating "a unique institution committed to the pursuit of academic innovation, skill-based training and a tradition of excellence in teaching, research and community service."
UNIOSUN was not set up simply to add to the number of institutions dotting the higher educational landscape of Nigeria. Rather, the University was established to meet a felt need for a higher institution that will make a significant difference in addressing the challenges confronting the higher education sector in our country and continent at large. These include the problems of access, quality, funding and relevance. We are making available spaces for thousands of would be undergraduates while providing quality instruction with curriculums that address the critical needs of the society in the 21st century. Our funding model is novel in the sense that it provides for cost sharing between the proprietors (i.e. the State Government), the people of Osun State at large through the contribution from all the Local Governments in the State, and the beneficiaries who contribute their quota through the tuition paid. This has enabled the development of a body of stakeholders committed to the success of this project.
On these web pages, you will find relevant information on various units of the University including our Colleges and Departments, as well as information on our academic programmes. Some of these pages are still being developed and if you can't find what you want during this visit, you can send a mail to the webmaster or to me directly (vc@uniosun.edu.ng).
Wishing you a pleasant surfing experience!
Professor Bashiru Adekunle Okesina
Vice-Chancellor